FOXBLOG!
Details

Category: Villas Fox Blog
Hits: 172
So, we did it! The San Miguel 6k is now over and here is team Villas Fox at the finishing line. As you can see, Enrique had time to go to the beach whilst he waited for me to finish! Well done to all those who took part and special thanks to all my donors who raised 200€ for Help Vega Baja! Many thanks to the organisers too. Nice to see all the fiesta events starting to take place again in this first normal year for a while. ¡Viva San Miguel!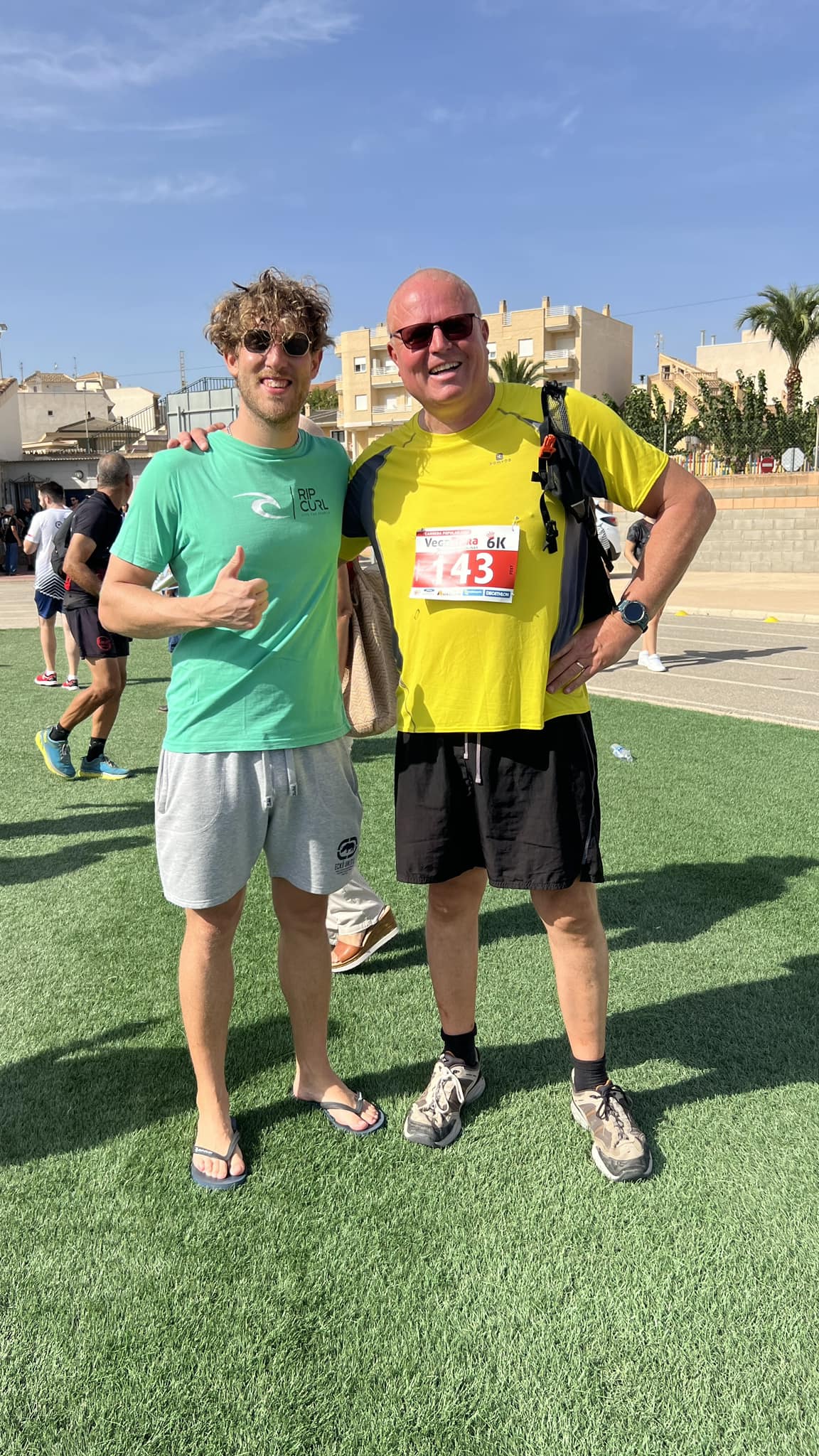 Details

Category: Villas Fox Blog
Hits: 365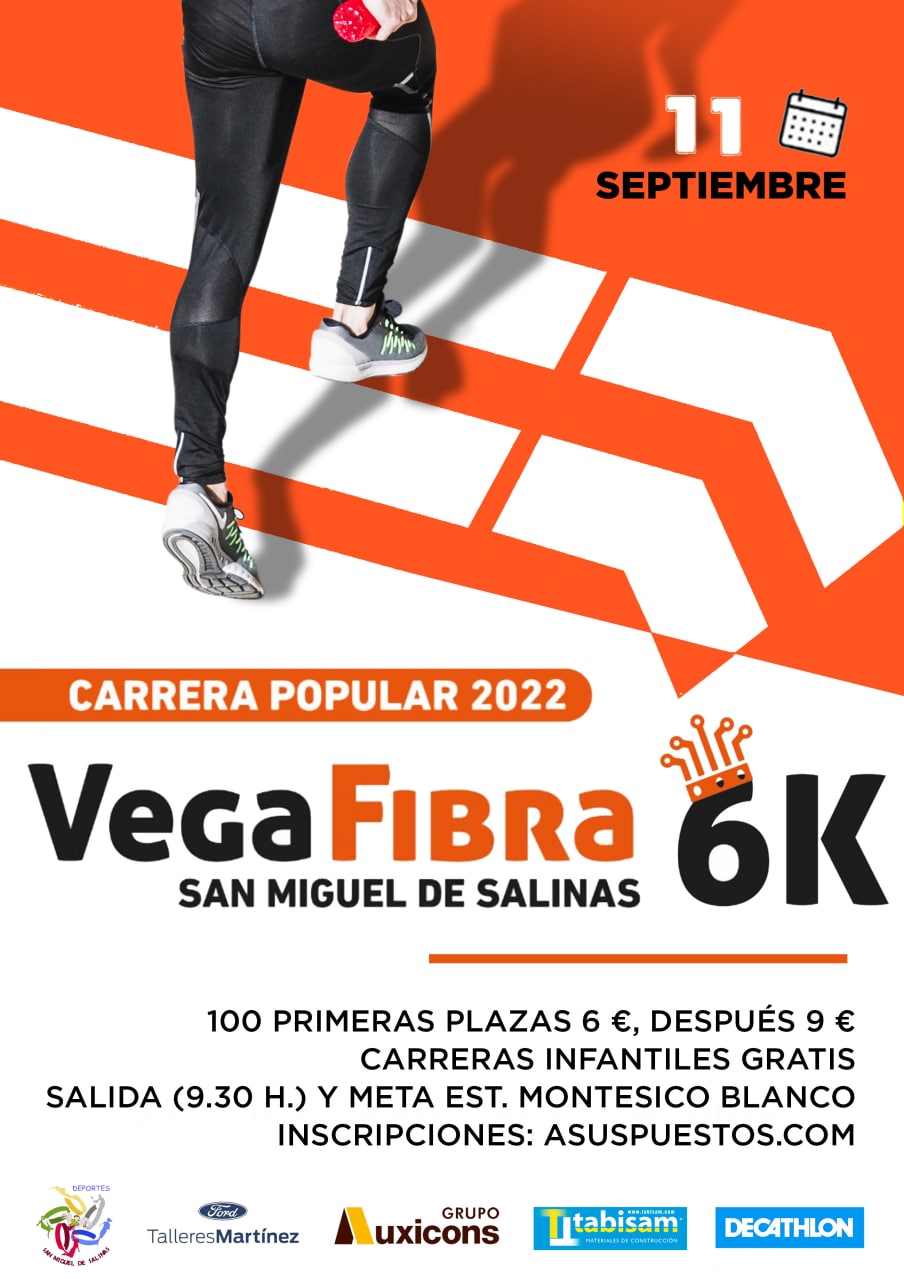 Well, half of us are! Myself (Andy) and Enrique will be participating in the 6k "Carrera Popular" town run in San Miguel de Salinas on September 11th.
One of us will definitely be doing it at least twice as fast as the other!
Come and cheer us on, and after the main race there will be childrens races (free to enter) and then the official opening of the San Miguel fiestas will take place at 11am with a water party with free beer and soft drinks for everyone!
I will be trying to raise funds for local charity Help Vega Baja, so please visit my Gofundme page at
Or why don´t you enter the race yourselves? You can find out more info at https://www.facebook.com/Carrera-Popular-San-Miguel-de-Salinas-2022-420898791833541 and the page to pay to enter the main race and with more details of the childrens races is at https://www.alcanzatumeta.es/carrera-popular-san-miguel-de-salinas-2022/
THANKS FOR ALL YOUR SUPPORT!
Details

Category: Villas Fox Blog
Hits: 660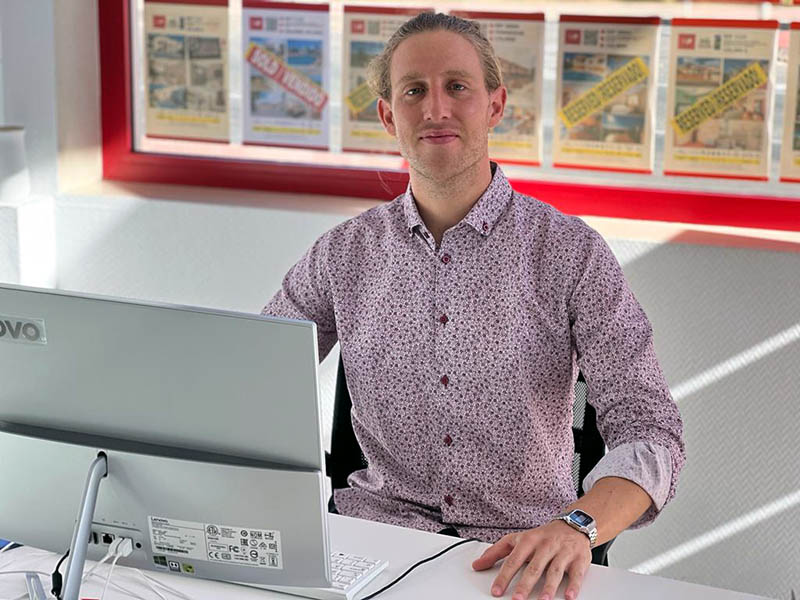 Please welcome our latest signing! We are delighted to introduce you to the newest member of our team, Enrique Pérez! Enrique will be assisting in a mainly administrative role, to ensure a smooth sales process for all our clients.

Enrique has lived in San Miguel de Salinas for 29 years and holds an Audio-Visual Communication degree from the University of Murcia. He has previously used his training in positions at a regional newspaper and the San Miguel de Salinas town hall where he was heavily involved in all things digital and audio-visual!

We are sure that Enrique´s excellent organizational and computer skills, local knowledge and media experience will allow him to be very successful with us. Enrique is of course a native Spanish speaker and his English is very good too, but he´s hoping to improve his language skills even further as he takes on this important role at Villas Fox!

We wish you every success Enrique and look forward to working with you!
Details

Category: Villas Fox Blog
Hits: 1012
If you are another estate agency and wish to collaborate with Villas Fox by helping to find buyers for our fantastic properties, then email us (
This email address is being protected from spambots. You need JavaScript enabled to view it.
) for details of our terms and conditions
Details

Category: Villas Fox Blog
Hits: 986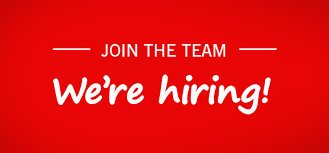 POSITION NOW FILLED!
VILLAS
FOX have an opportunity in a part-time capacity (20 hours per week during Monday - Friday) for someone to co-ordinate with our lawyers, architects, suppliers and clients, to ensure an efficient sales process.
The successful candidate should be willing to assist with all aspects of our dynamic and fast-moving business to maintain and improve our excellent level of customer service and professionalism.
You will have excellent computer skills and you must be fluent in English and Spanish. Other language skills will be taken into consideration. If you hold a Spanish driving licence that´s even better.
Previous office and real estate experience is not essential if you are a fast learner.
Preference will be given to candidates who have lived in the southern Costa Blanca area for several years, and of course you must have a residency status that allows you to be employed in Spain.
The position will be available very soon if we are able to find the right candidate, and you will be based in our office in San Miguel de Salinas.
Compensation will be as a fixed salary with contract (no bonus scheme).
Interested candidates should send a C.V. with covering letter to

This email address is being protected from spambots. You need JavaScript enabled to view it.

in the first instance.
We look forward to discovering our next Villas Fox team member!