Details

Written by

Andy Fox

Category: Villas Fox Blog
Hits: 8359
Villas Fox proudly announce that we are the new shirt sponsors for one of the top sporting clubs in the area - the SAN MIGUEL TIGERS petanca club!! I was invited along to their training facilities on the Balcón this morning to officially present them with their new shirts!! They are a very friendly crowd and even let me throw a few big balls at the little ball! Here is the official press release! "San Miguel Tigers are pleased to announce our shirt sponsor for 2018. We have teamed up with Andy and Sorelle from Villas Fox. Like ourselves, they are based in San Miguel de Salinas. The Tigers welcome new players. If you are re-locating and looking to get involved whether for fun or seriously, we play in two leages (Wednesdays and Fridays). The contact is Rob Stansfield on 965 720 719. Villas Fox are progressively expanding, and whatever your requirements on the property scene they are the people to call on 965 720 198. Their office is on the Ronda Oeste between the Masymas supermarket and the Repsol service station." So, if you´re looking to do something different with your spare time, why not give it a go?!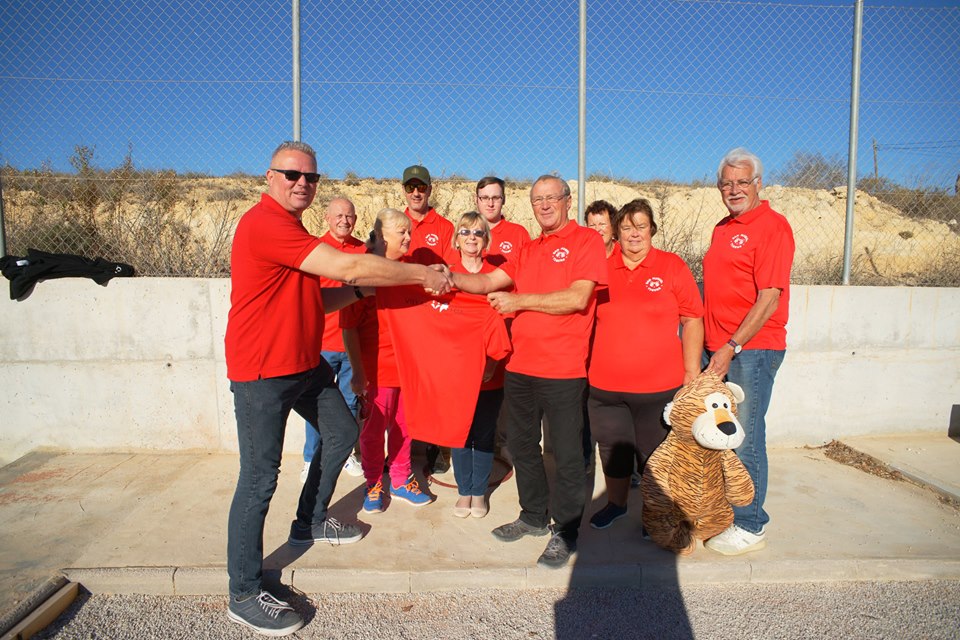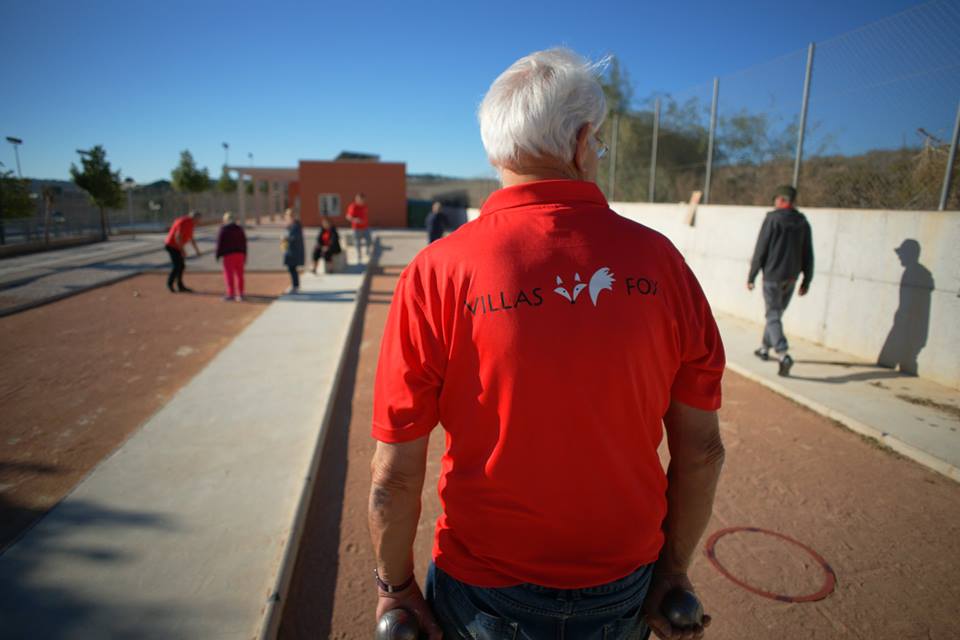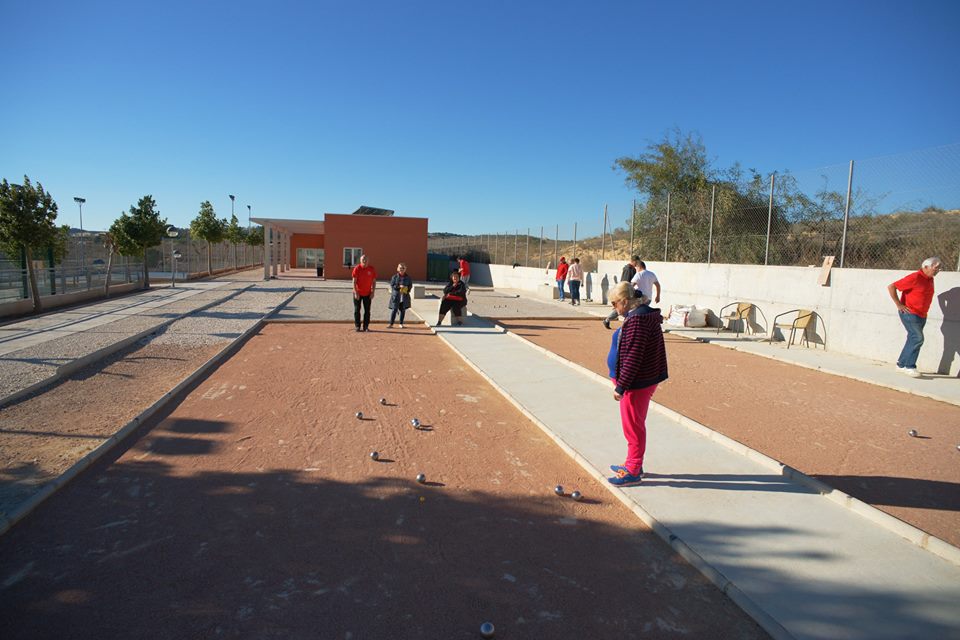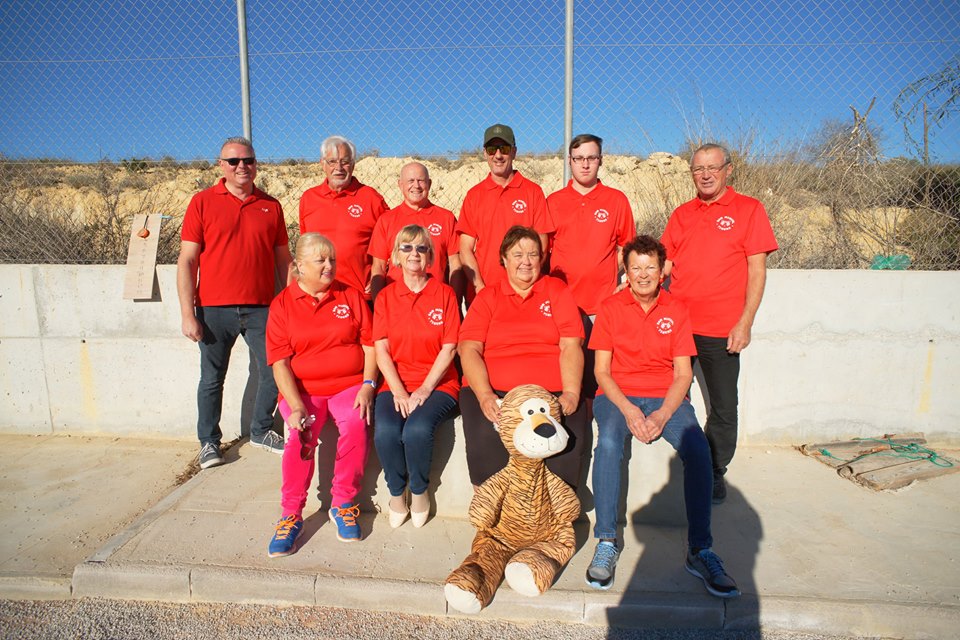 Details

Written by

Andy Fox

Category: Villas Fox Blog
Hits: 8410
Are you thinking of selling your property? There are a lot of estate agents to choose from, and many vendors choose their estate agent based on recommendation, or which agent says they have the lowest fees, or which agent gives the highest valuation for your property. It´s hard to know which agent is going to bring the most and best potential buyers to view your property, so it´s understandable that the decision is made based on the factors I´ve already mentioned. Well, here´s some information from UK´s number 1 property portal Rightmove which we are definitely very proud of, and we think you should consider.
Their statistics show that in the previous 12 months, for the San Miguel de Salinas area, we have received more leads and had more properties on display than ANY OTHER AGENT ! In fact, in the last 3 months, a massive 37.78% of ALL Rightmove enquiries went to Villas Fox.
We like to think that that´s not just because we have the most stock for sale in San Miguel, but because our photographs and descriptions make your property stand out from the crowd.
Despite fears over Brexit, exchange rates etc, we are still finding lots of buyers (most of whom are still mainly British) who are investing in property in this area. And why not? It´s the best place in the world to live!
Call us today on (0034) 965720198 to start advertising your San Miguel de Salinas, Orihuela Costa, Los Montesinos etc property!
Alternatively, email us on This email address is being protected from spambots. You need JavaScript enabled to view it.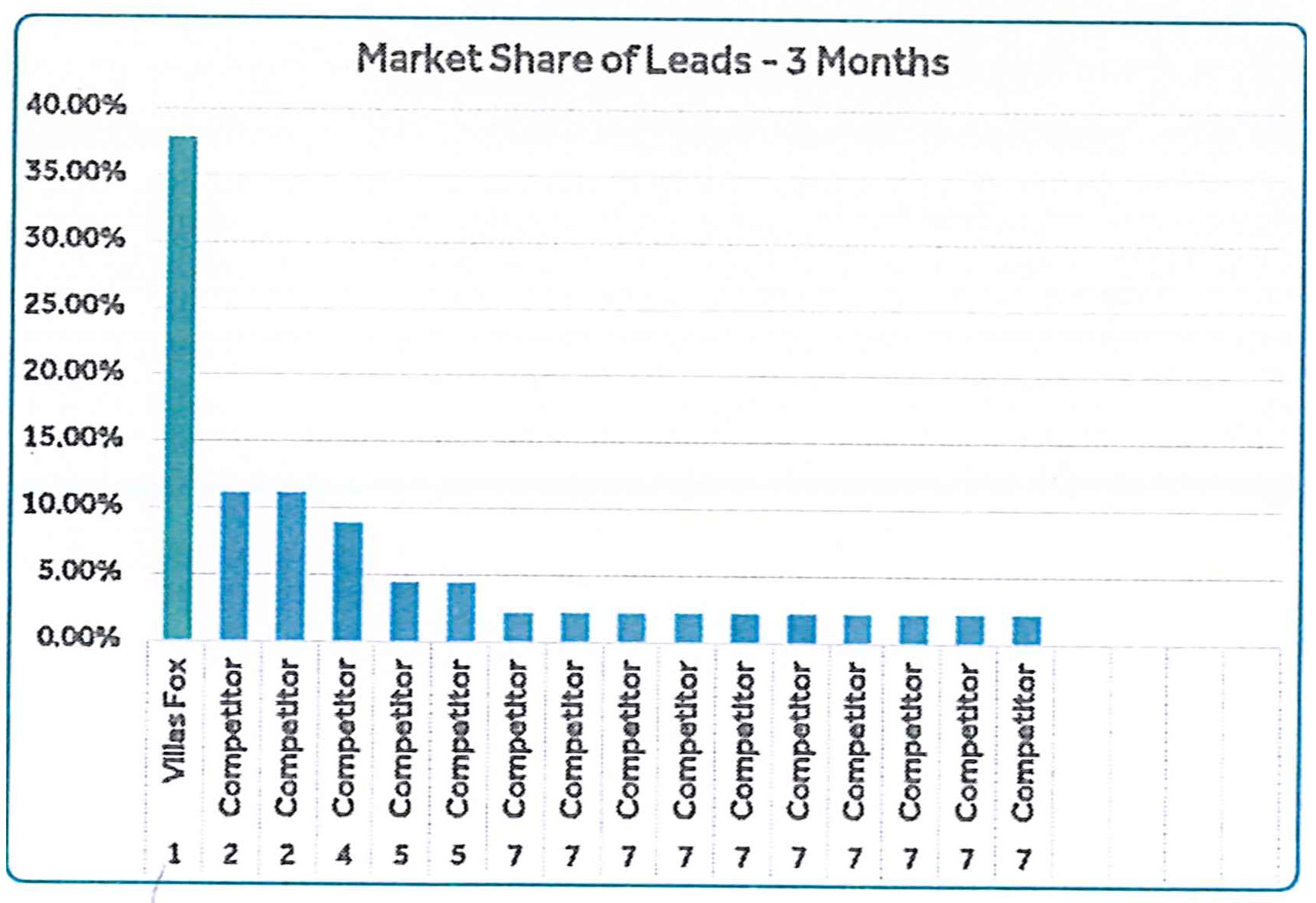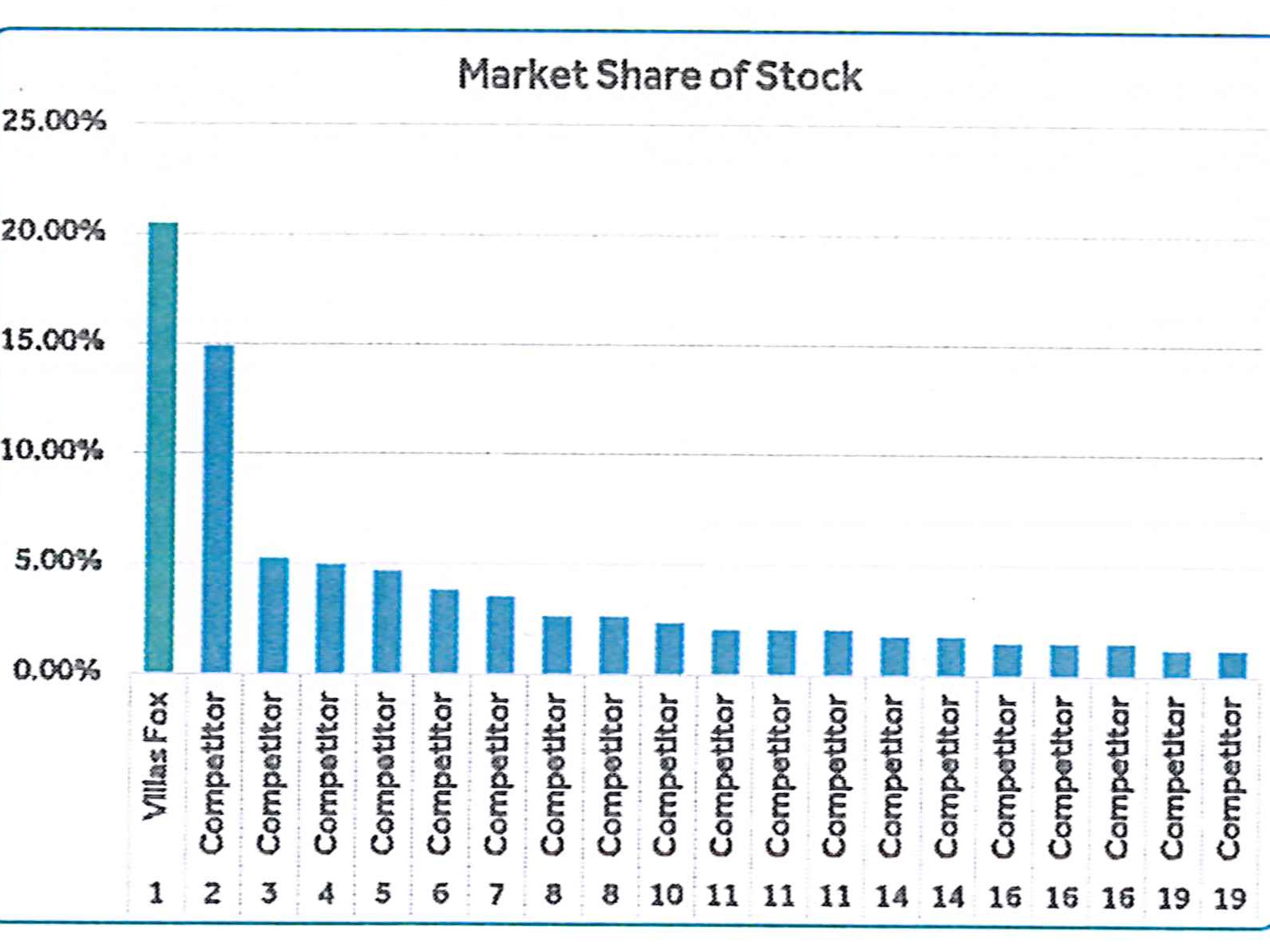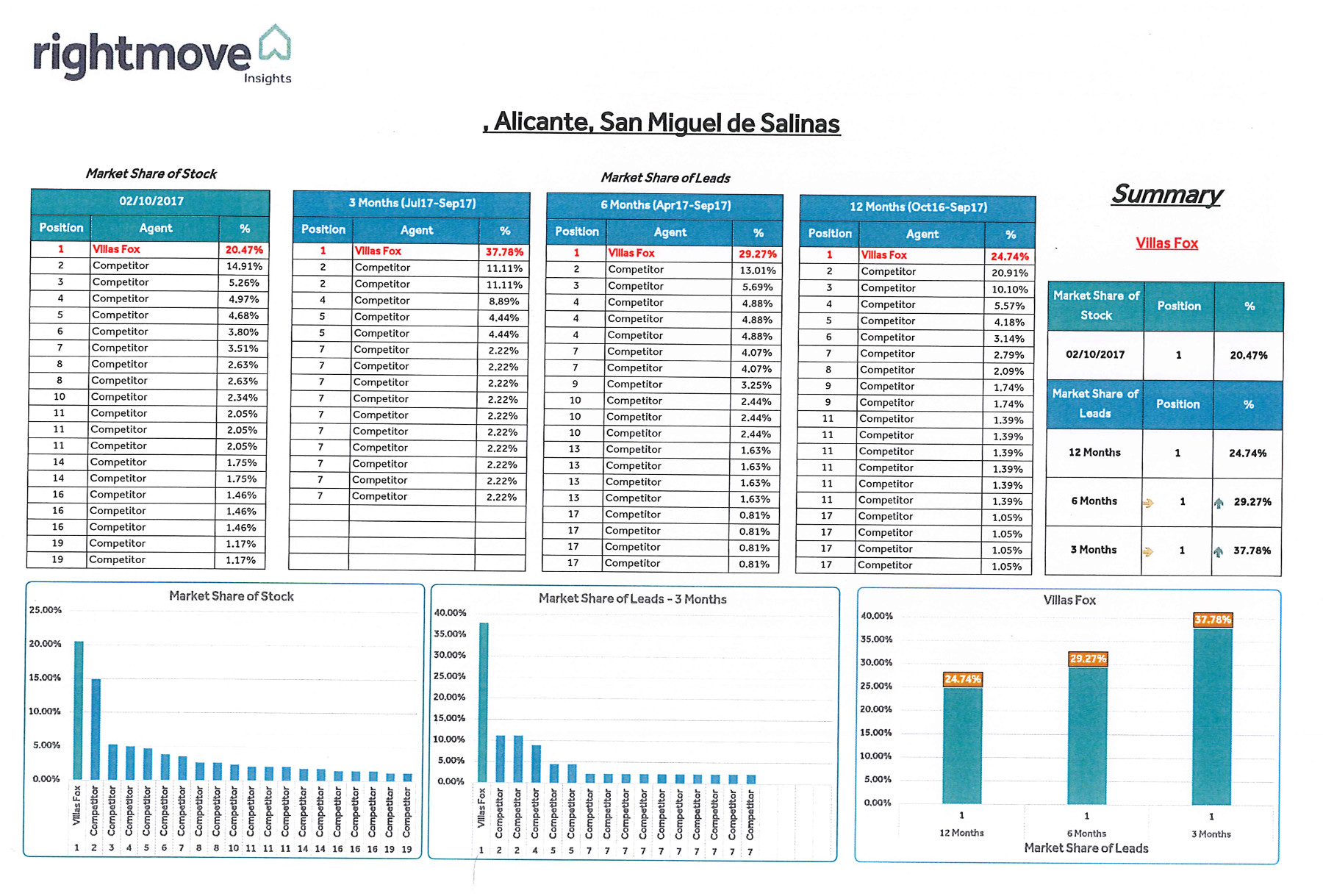 Details

Written by

Andy Fox

Category: Villas Fox Blog
Hits: 8278
The Costa Paraíso apartments are very popular at the moment, and we have assisted quite a few clients to purchase them over the last couple of years.  There are 5 Costa Paraíso blocks, with number I being located near Villamartin golf course, and numbers II, III, IV and V (that´s 2,3,4 and 5 if you don´t normally count in Roman numerals yourself!) being located in San Miguel de Salinas town centre.  By coincidence we have just found buyers for this pair in Costa Paraíso IV, so I thought I´d take a picture of them side-by-side with their Villas Fox "reserved" signs on for posterity!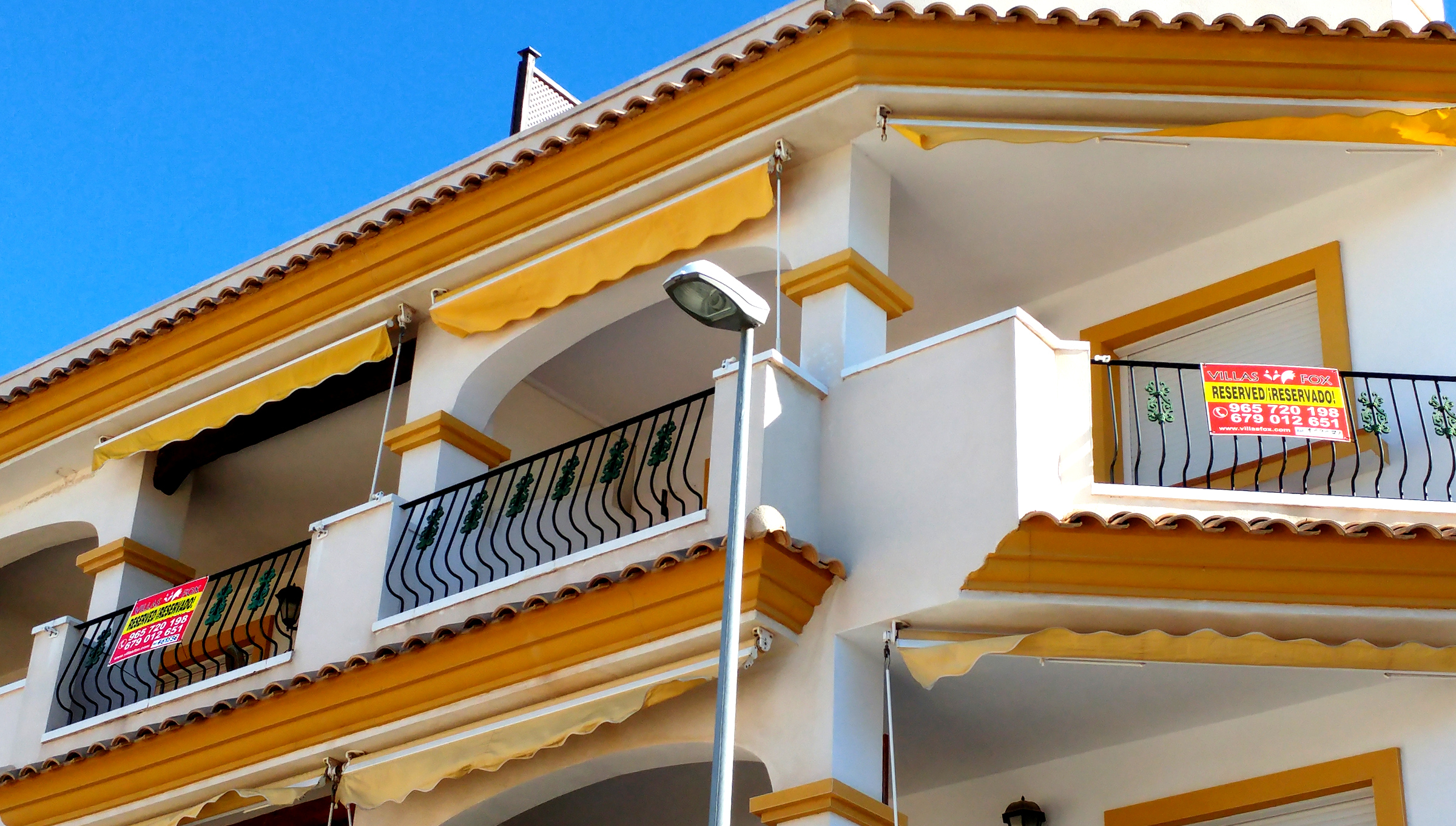 Details

Written by

Andy Fox

Category: Villas Fox Blog
Hits: 9767
It might not be quite as authentic as Granada´s Alhambra Palace, but San Miguel de Salinas has a very convincing castle of its own to make us proud!  The Castillo de Conesa is a recent replica, on the site of a former gypsum (plaster of Paris) quarry which used to be a thriving industry in the area.  The castle (located about 2km south of the town centre on the CV-952 Rebate road, near the entrance to the Torrestrella and Villasmaría urbanizations) was open regularly as a restaurant, but sadly now only opens for wedding receptions. (UPDATE 2018 - THE CASTLE IS NOW OPEN AGAIN AS A RESTAURANT! CLICK HERE FOR MORE DETAILS) Maybe one day it will become more accessible again, but until then, most of us will have to make do with admiring it from a distance.  I was lucky enough to be walking back from the football (Racing San Miguel won 1-0 !!) last night and had my telephoto lens with me when I noticed the sky behind the castle was very colourful.  I hope you enjoy the photos!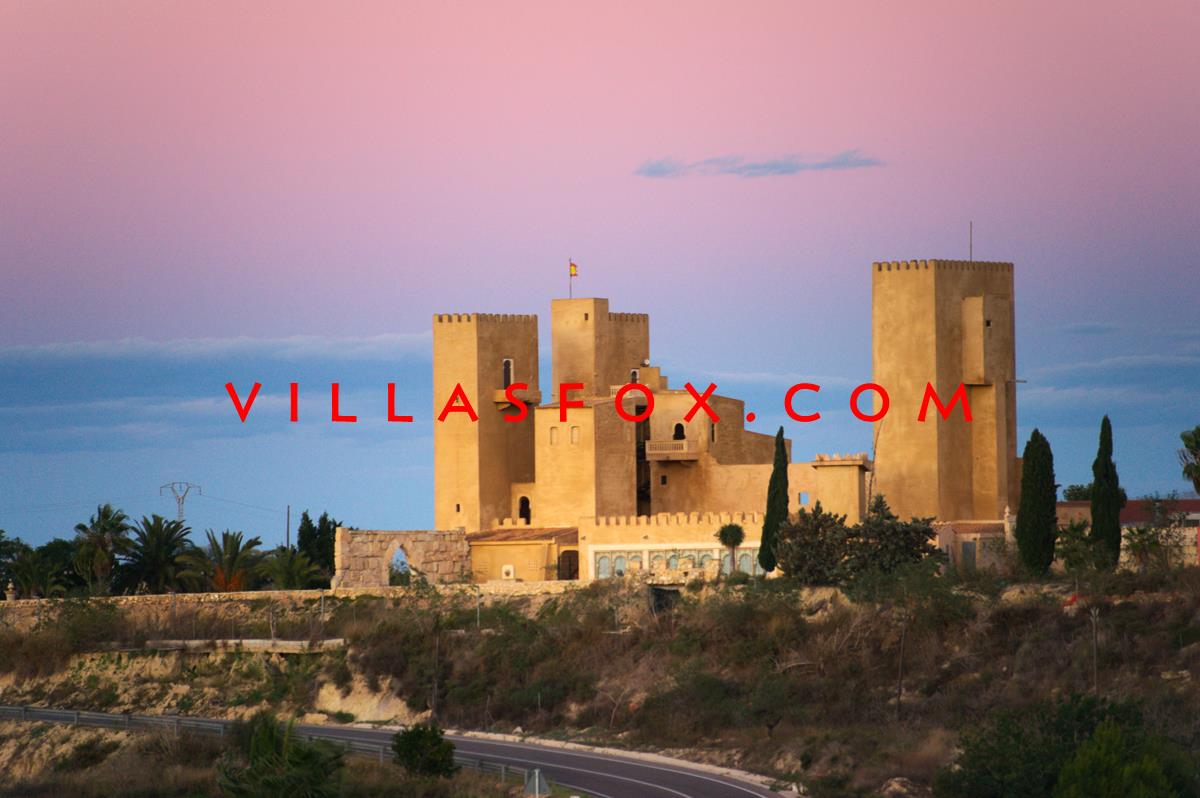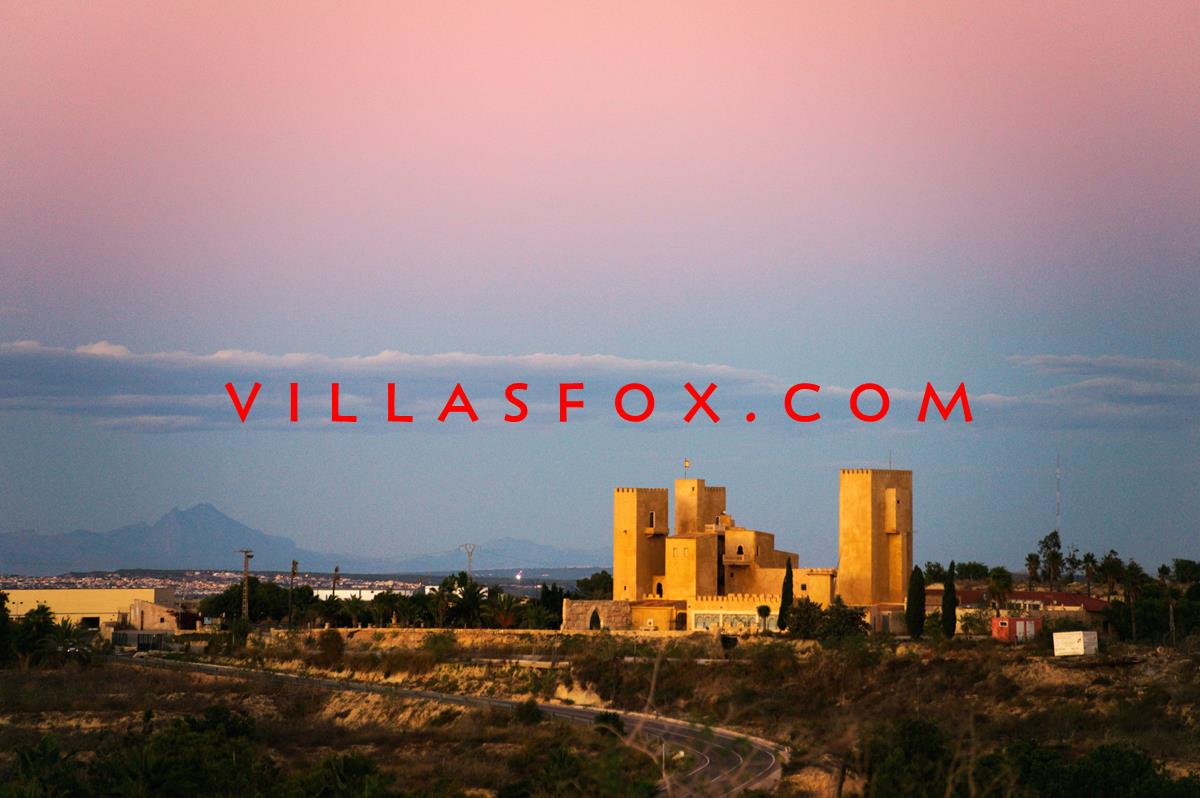 Details

Written by

Andy Fox

Category: Villas Fox Blog
Hits: 1753
Testing, testing 1,2,3 - anybody out there?  We thought we might start bringing you news and info on a regular basis here on the website.  We already do this on our Facebook page www.facebook.com/sanmiguelproperty  but we know there are still one or two people who aren´t too keen on Facebook (and who can blame you - it takes over your life!!), so why not start a blog here on our own website.  What do you think?  It´s been one of these Spanish weeks with a bank holiday right in the middle of it (All Saints Day was on Wednesday, and the office was closed), so today feels a bit like Friday but a bit like Tuesday too!  Sorelle is out doing viewings and I´m here in the office catching up on things, and as you can see, doing new things with the website.  The weather is a bit gloomy, and I think it´s forecast rain for tomorrow, but to be honest the farmers need it, and we´ve had enough weirdly-hot days in October, so I´m glad that November is at last a bit cooler, and nothing wrong with a bit of rain now and again!  Have a great weekend everybody!  We will be open as usual tomorrow (Saturday) 10am - 1pm.  PS - the oscars are keeping their Halloween skull for the time being....