Moving to San Miguel de Salinas
If you are thinking of moving to San Miguel de Salinas, then you must read our expat interview with Andrew Fox of Villas Fox & Spanish Bank Propertiesbelow:
Andrew, what would you say would be the advantages to living in San Miguel de Salinas compared to other Costa Blanca towns?
San Miguel de Salinas represents the ideal location if you want to have the best of both worlds, ie easy access to beaches and golf, but in a traditional, friendly Spanish environment, which doesn't get too busy in the summer, or deserted in the winter. Despite the small size of the town, the medical and education facilities are excellent, which means it's a great place for all age groups.
Would the area not suit certain types of people, i.e. are there any possible downsides?
Although there is a very wide variety of bars and restaurants to choose from, some with live entertainment occasionally, it's not an ideal location for young people looking for a lot of nightlife.
What proportion of the local population are Spanish?
In the town centre, the majority of residents are Spanish, but including the various urbanizations on the outskirts of the town, and including property owners who aren't necessarily resident the whole year round, the balance between Spanish and non-Spanish is probably about 50-50.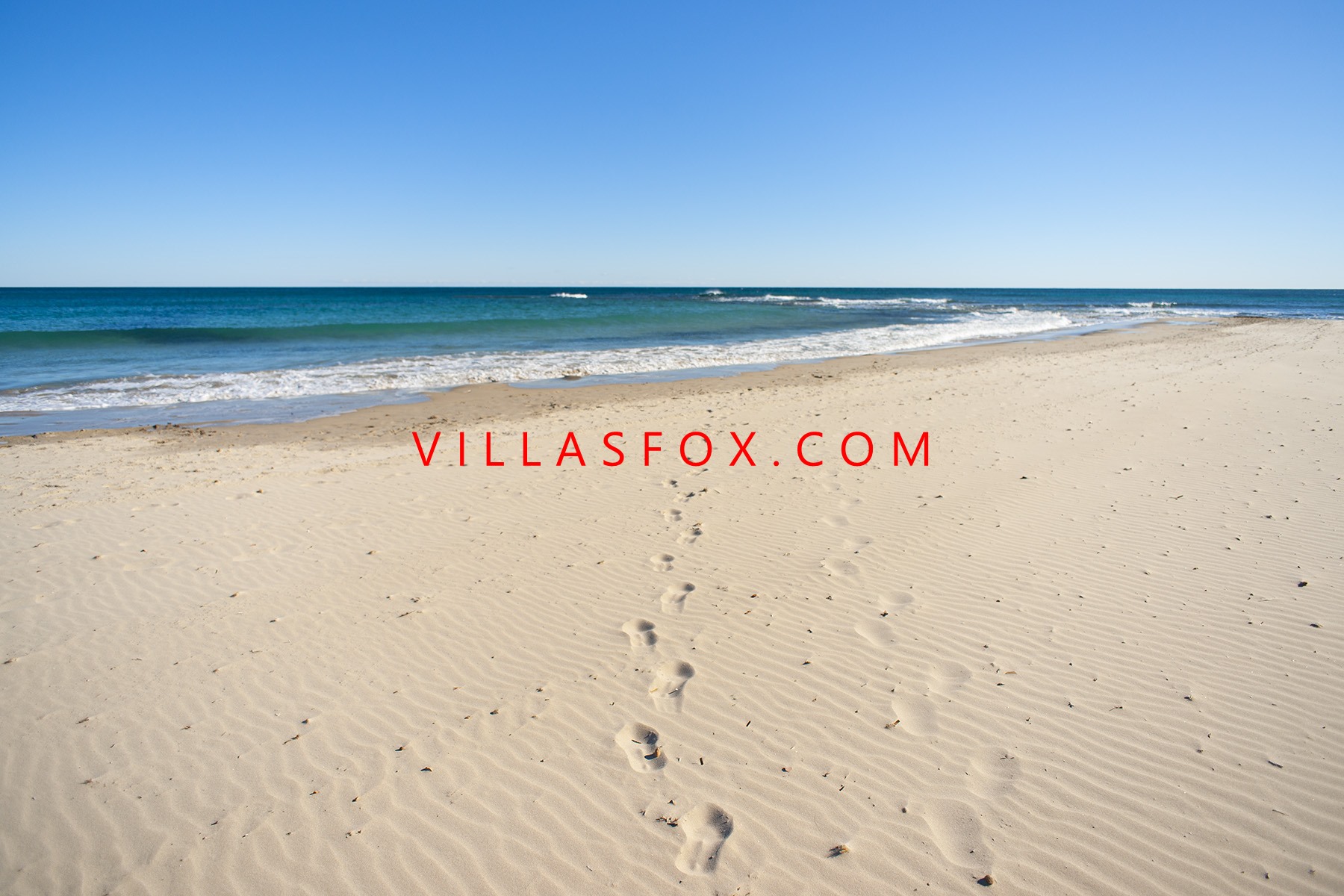 What are your favourite things to do in the area?
Enjoying the reasonably priced local and international cuisine, walking, cycling and running in the beautiful countryside which surrounds the town. In summer or winter, it's only a 10-15 minute drive to several different beaches which are great to enjoy before returning to the more laid-back pace of life in San Miguel. Watching the local football team Racing San Miguel beat local opposition. Improving my Spanish with the locals whilst learning something new every day about their way of life. Taking photos – the light is incredible all year round! Walking in the pine forest and through the orange, lemon and almond groves. Swimming or playing tennis at the excellent public sports facilities. Dressing up in the annual carnival parade. Watching the local amateur theatre group in the Casa de Cultura. Not wearing a coat for about 11 months of the year!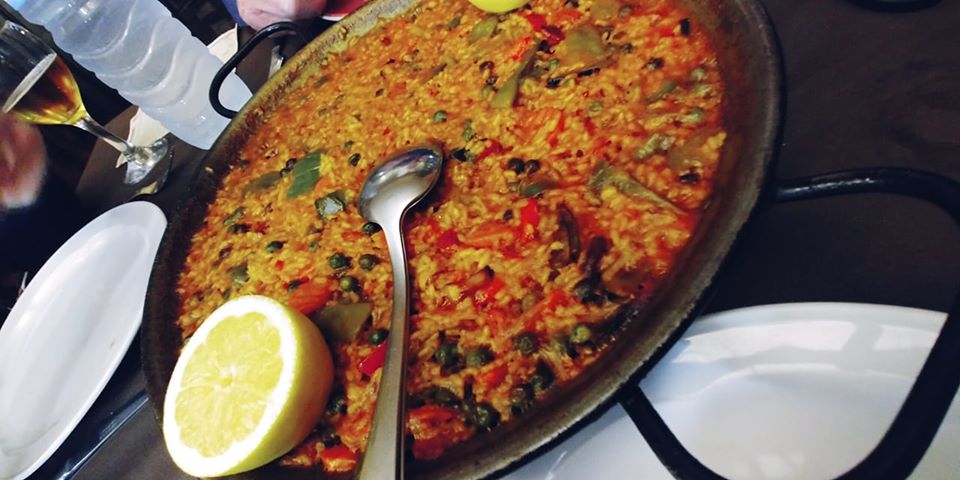 Can you give us some insider tips to the best bars or restaurants?
If you're looking for excellent value Spanish tapas and meals, then you will be well looked-after in Mesón Rincón de Paco, El Prado, Los Caracoles or Casa Antonio to name but a few. For finer dining you can spoil yourselves at Pimientos (British), Market St (British) and the Cuevas restaurant which is a Spanish restaurant now managed by a Scandinavian team, and where you can enjoy your meal sitting in your own private cave! (Some of San Miguel´s residents still live in caves in the centre of town!) San Miguel also has an Indian restaurant (The Golden Curry) and very reasonably-priced Chinese restaurant (Gran China). There are many more and you have the opportunity to try a small dish from all of them on the annual September tapas run!
Are there many facilities such as doctors and dentists, shops etc?
San Miguel has a 24-hour medical centre which never closes, various dentists, pharmacies, bakers, butchers, tobacconists, hairdressers, banks, supermarkets etc and there are large, modern shopping centres just a short drive away in neighbouring Orihuela Costa and Torrevieja, eg La Zenia Boulevard - the largest shopping centre in the whole of Alicante province!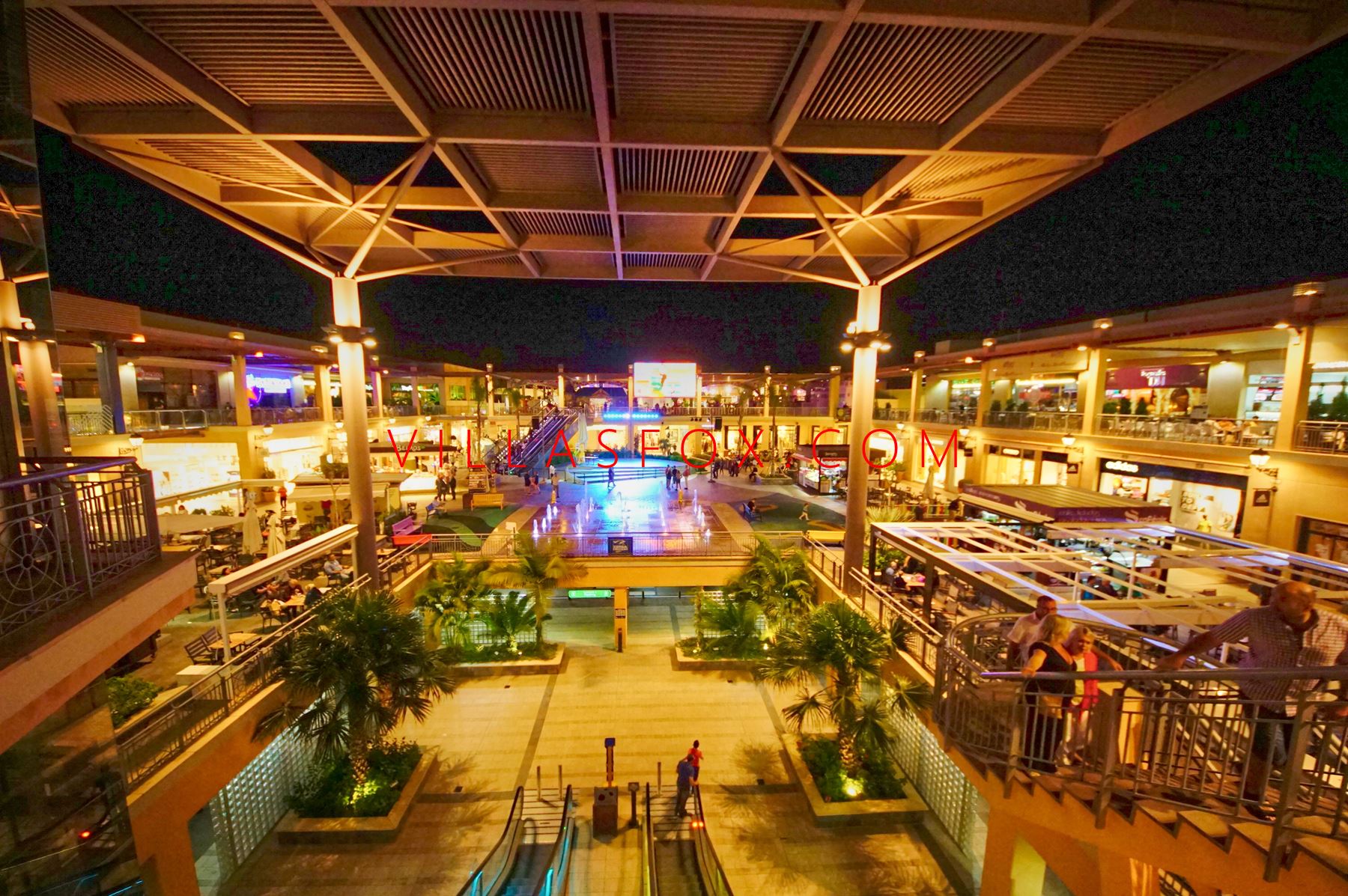 Are there smaller villages nearby that you might also recommend?
There is a very pleasant country road through the pine forest which takes you past the castle to Rebate (a hamlet with a great restaurant with views) and on to the small village of Torremendo which sits by the lake of La Pedrera and is well worth a visit.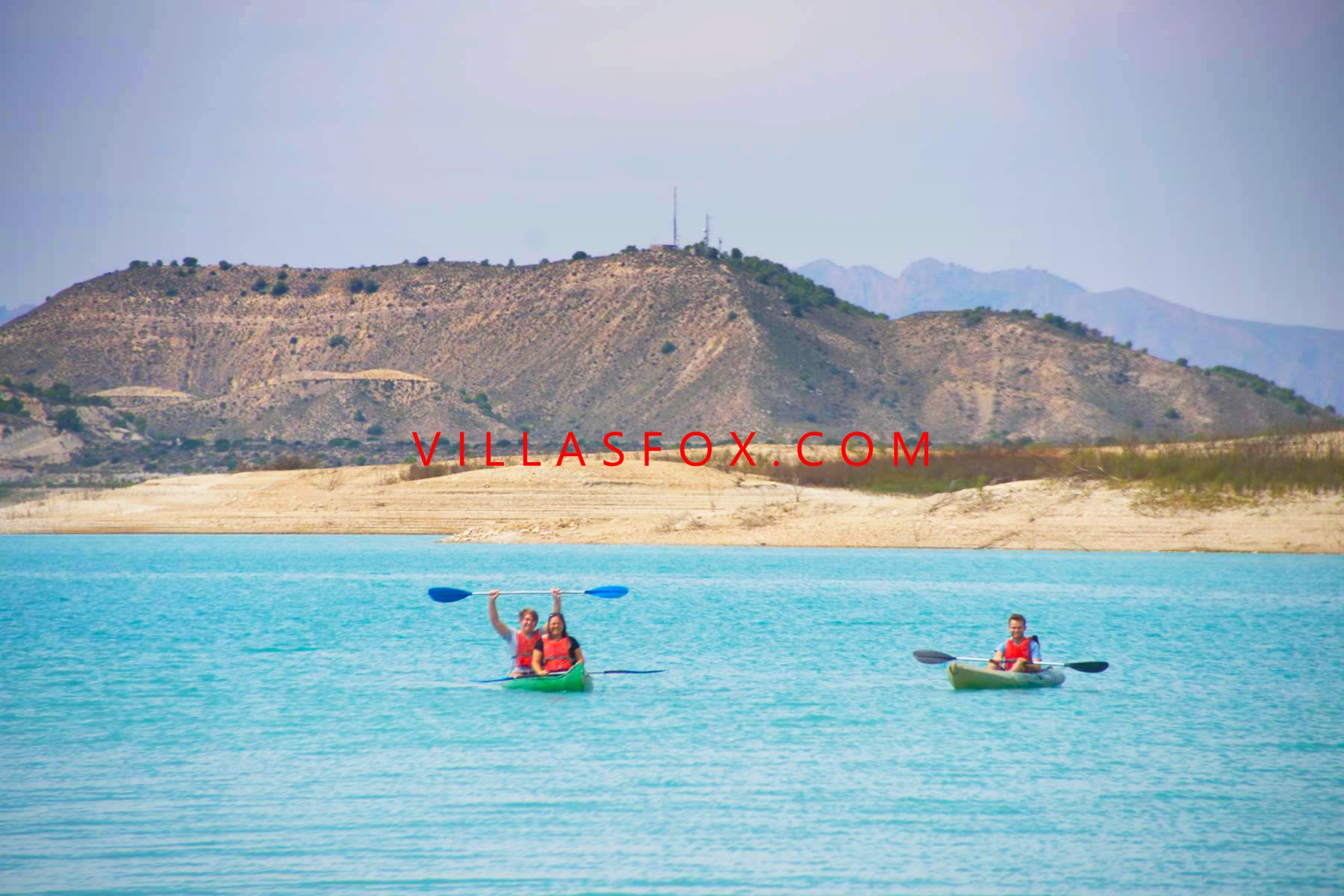 What are the nearest international schools and how good are they?
San Miguel offers public education at infant, primary and secondary level and both the primary (Colegio Gloria Fuertes) and secondary (I.E.S. Los Alcores) schools are well-used to catering for young people whose first language is not Spanish. Our own boys went into the local primary school aged 4 and 8 when we arrived, and we wouldn´t hesitate to recommend both schools. The fact that they couldn´t speak more than a couple of words of Spanish did not hold them back, and like many other foreign children who go to the state schools, they are now fluent in both their native language and Spanish. We found the level of maths and science to be particularly high, and when our eldest son eventually went to study maths and computer science in an English university, he had already covered some of the first year coursework in his classes in Spain. However, if you feel that your children would be better suited at a private, international school, San Miguel has the El Limonar International School (ELIS) in Villamartin, which has a great reputation. There is also a small private academy in the town centre (The O´Brien International School and College) which offers tuition to small groups of students hoping to gain qualifications recognized in the UK, or to give extra help to students attending the Spanish schools, and also has a fantastic reputation.
Is crime an issue for expats?
Crime is not a major issue for expats, as long as you take the usual precautions which you would in the UK, and it is a safe environment both day and night. San Miguel has both a local police station and a Guardia Civil station in the centre of town.
Coming onto buying property, what is the market like now in terms of prices going up, or down or staying the same?
After several years of recession, the property market has started to move again in San Miguel, with the number of transactions recovering at a faster pace than in neighbouring towns such as Orihuela Costa or Torrevieja. Prices are starting to improve too, especially at the higher end of the market.
Is this a good time to buy and are there any repossessions or very cheap properties still available to buy?
It's a great time to buy because there are still some excellent value properties available, and British vendors are particularly keen to strike a deal whilst they can take advantage of the weak pound following the Brexit vote.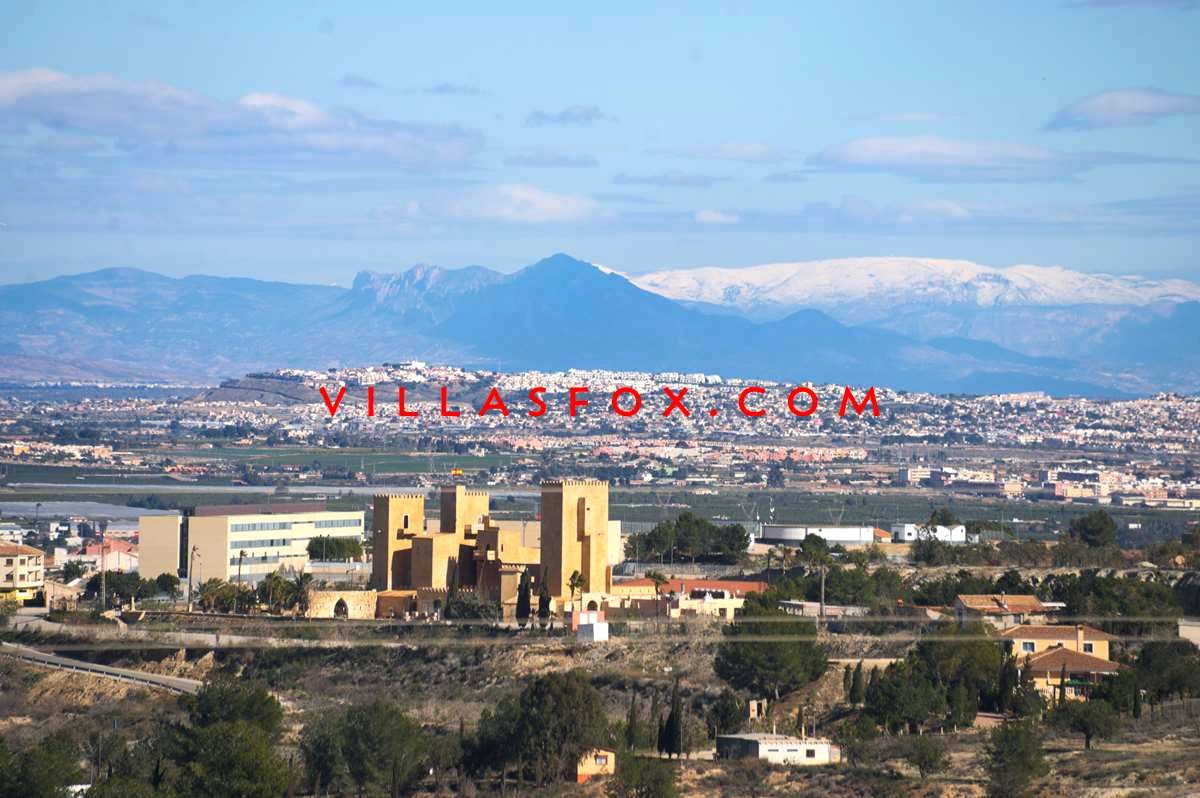 What urbanisations are there and can you describe each one and how they might differ from each other?
Las Comunicaciones/Villasmaria – luxury but affordable detached villas on plots averaging 500 m2, both traditional and modern, many with stunning views of the salt lake and Med in the distance, with the Sierra Escalona pine forest as a backdrop, and only 2km from all the facilities of San Miguel town centre.
Villasmaria II/La Cañada – conveniently situated between San Miguel and Villamartin, a more modern urbanization, with most properties having a communal pool.
Balcón de la Costa – this urbanization is more like an extension of the town centre itself and it's only 5-10 minutes walk from most properties into town, which is a huge benefit for those not wanting to depend on a car or taxi every day. The properties are generally 20-30 years old, some without a pool, some with a communal pool and are a great option if you're looking for an affordable place in the sun.
Lago Azul – a very small urbanization with luxury villas on the road between San Miguel and Torrevieja
Blue Lagoon/El Galan/Las Filipinas – urbanisations on the outskirts of San Miguel, bordering Orihuela Costa and slightly closer to the coast than some of the other urbanisations. This area is more built-up but there is a wide variety of property types and prices, and is popular both with holidaymakers and permanent residents. Many of the streets are quite tranquil, even in the middle of summer, despite being closer to the coast.
Lakeview Mansions (Lo Rufete) – a small urbanization of approx. 80 detached properties most with private pools on small plots of approx 200-250 m2, located between San Miguel and Torremendo very close to La Pedrera lake and surrounded by citrus groves. Besides the stunning natural scenery around the lake, there is a very pleasant country walk to San Miguel town centre. More suited to car owners as a little more isolated than some of the other urbanizations. A great option if you're looking for a detached villa with pool on a lower budget.
Las Colinas – a golf course with top-end modern properties (both apartments and villas) in the heart of the Sierra Escalona pine forest. The location is spectacular, and the facilities include a gymnasium, forest walks, restaurant, bar, golf shop etc
How much are the typical property prices in San Miguel de Salinas for apartments, villas etc?
Modern 2-bedroom apartments with communal pools and lifts are typically 65-75,000 euros, and villas with pools typically vary from 175,000 – 300,000 euros although you can expect to pay a lot more for villas at the top-end of the range, and we have villas available on Lakeview Mansions with private pools that are very reasonably-priced.
Any tips and advice to people looking to buy in San Miguel de Salinas or surrounding area?
San Miguel is often overlooked by holidaymakers and property buyers simply because it isn't right on the coast. However, even closer to the coast there are very few properties where you won't need a car on a daily basis, and in San Miguel you have excellent facilities, an enviable choice of bars and restaurants, and it's a lot less built-up than on the coast, with great views of the salt lake and Med from its slightly elevated position.
Choose a reputable estate agent with a wide variety of properties on their books, and make sure they listen to what you want, rather than the other way round! Use a proper solicitor rather than just someone who specializes in conveyancing, and dedicate several days to viewing properties, rather than trying to see them all on one day. And when you find the house of your dreams, make sure you have a credit/debit card or funds available to pay a deposit to your solicitor or intermediary to reserve the property without delay. But before you pay a deposit, make sure that you are satisfied with the condition of the property, ask what contents are included, ask what the rateable value (valor real) of the property is (if it´s higher than the sale price then you could have to pay extra tax), ask if the full property is on the deeds, ask what the community fees are if it´s part of a community of owners, ask if it´s in the military zone (due to an old law, some properties in this area are designated as being in a military zone due to their proximity to the naval base at Cartagena, and non-EU buyers eg British have to seek military authorisation to buy there - something your solicitor can help you with), and make sure the location is right for you.
Andrew, thank you so much for taking the time to help our readers with your experiences in Spain. If you want to contact him, you can find his details below.
Andy Fox (Sales Manager)
Villas Fox S.L.
C/Pablo Picasso, 7
03193 San Miguel de Salinas
Alicante
Tel (0034) 965720198
Mobile (0034) 679012651
Local call rate from UK 03339 397760
Open 9am - 6pm Mon-Fri (lunes-viernes) and 10-13h Sat (sábado)
Email: This email address is being protected from spambots. You need JavaScript enabled to view it.
Website: www.villasfox.com
The above interview was first published on http://www.spainmadesimple.com/costa-blanca/san-miguel-de-salinas/ on 15th November 2016