When selling your Spanish property, it is important to have a valid energy and habitation certificate in place. If you don´t have one, we can arrange for our architect to visit your property, and to do all the related paperwork including paying the local taxes and presenting the "declaracion responsable" at the Town Hall.
The prices for the habitation certificate can vary between towns and for the size of the property, so we have drawn up the following price list, to help you find out how much you will be required to pay.
PLEASE NOTE THAT THESE PRICES ARE NOT INCLUSIVE OF SALES TAX (IVA) at 21%
Click here to view or print the PDF version.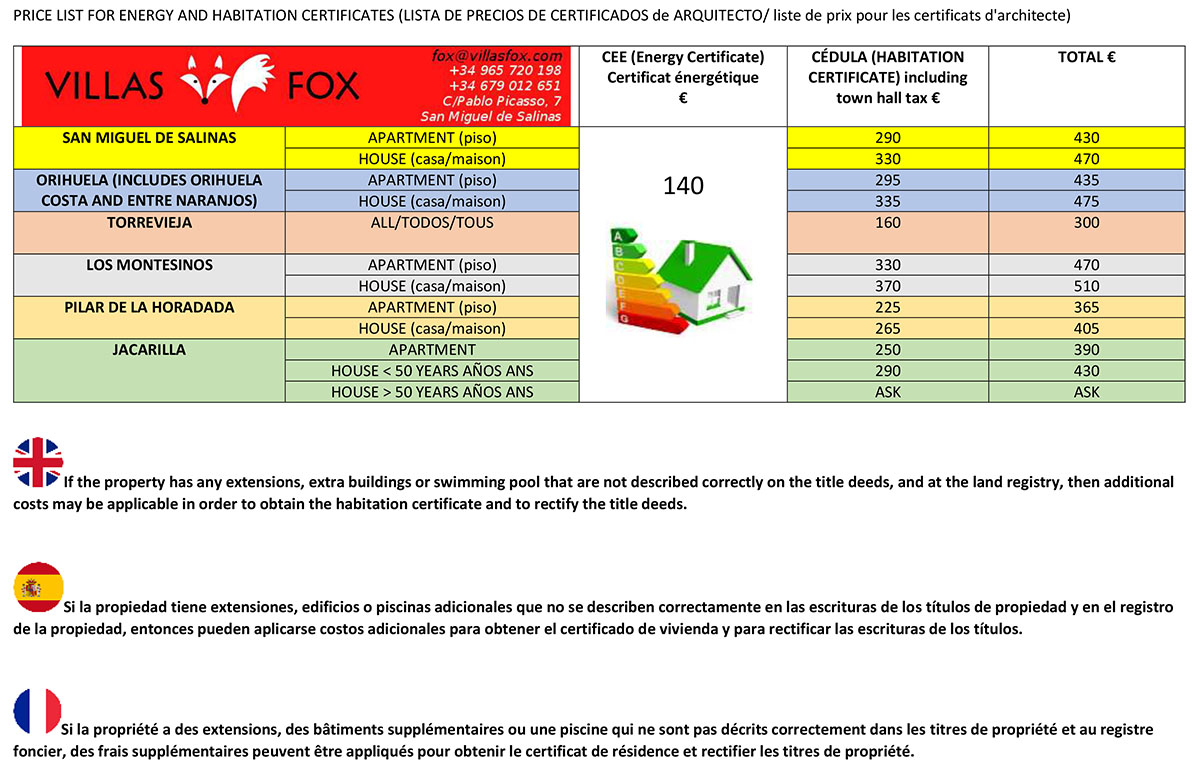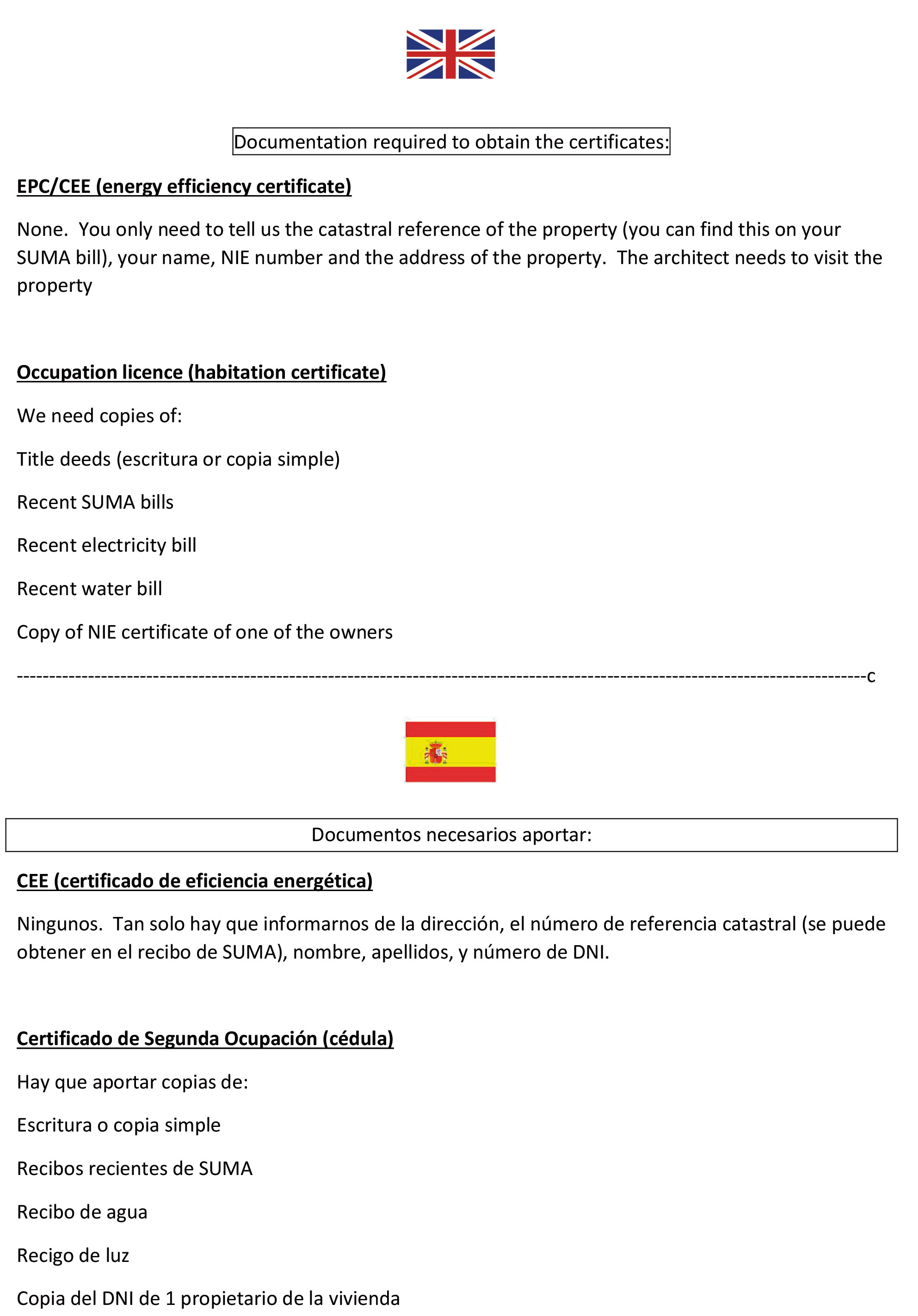 =================================================
CERTIFICATES OF ANTIQUITY (CERTIFICADOS DE ANTIGUEDAD) - 250€ + IVA