FOXBLOG!
Details

Category: Villas Fox Blog
Hits: 441
Today we are celebrating
Sorelle being with the company 8 years (wow! how time flies), the company being an S.L. for 5 years, the fact that today is the 1st of August and the office is only open 9am - 1pm in August to save on air-con bills haha, and more importantly the fact that July was another happy month with lots of buyers and sellers coming together at the notary to exchange their Villas
Fox properties! Welcome to beautiful #SanMigueldeSalinas to all the new owners, and thanks to all the vendors for allowing us to be your agents!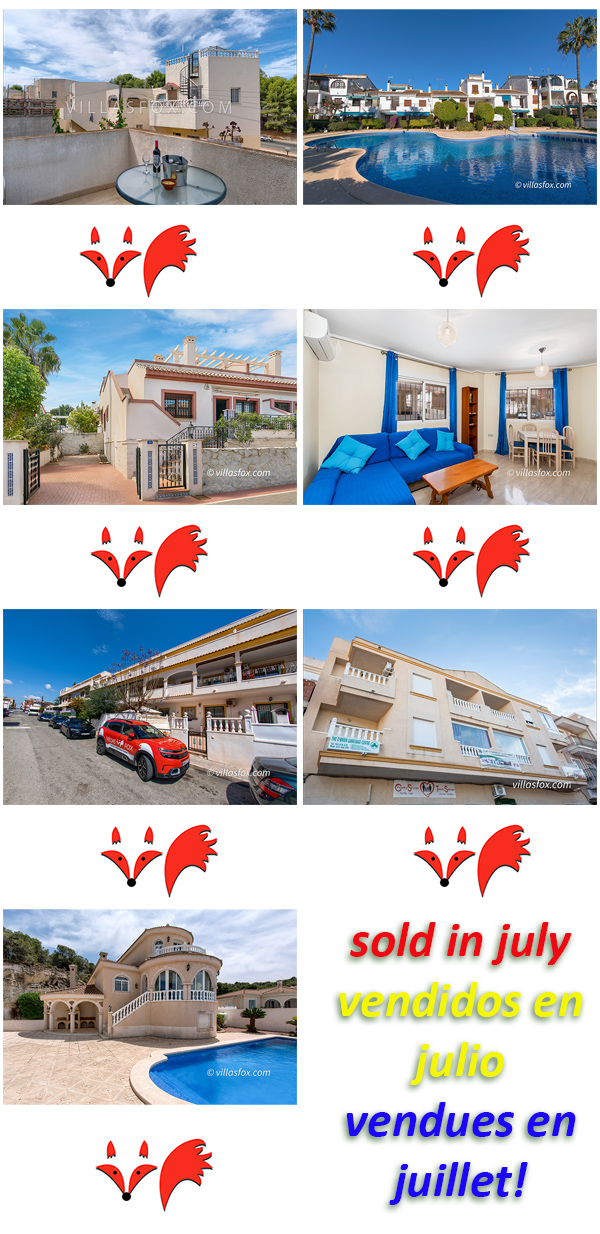 Details

Category: Villas Fox Blog
Hits: 813
We have recently upgraded our 360º camera equipment, and are therefore able to bring you this high quality 360º tour of the Paradise Resort (www.villasfox.com/paradise) show house!
They are selling fast, but it´s not too late to invest in the most exciting new-build development in the Costa Blanca, right here in San Miguel de Salinas!
Details

Category: Villas Fox Blog
Hits: 551
Please note that our opening hours have changed! Starting today, we will be closing at 6pm instead of 3pm on Fridays, but not opening Saturday mornings. So, our new hours are as follows:
Monday - Friday 9am - 6pm (in August 9am - 1pm)
Saturdays & Sundays by appointment only
Also, the office will be closed August 9-20th inclusive for holidays.

The Villas Fox team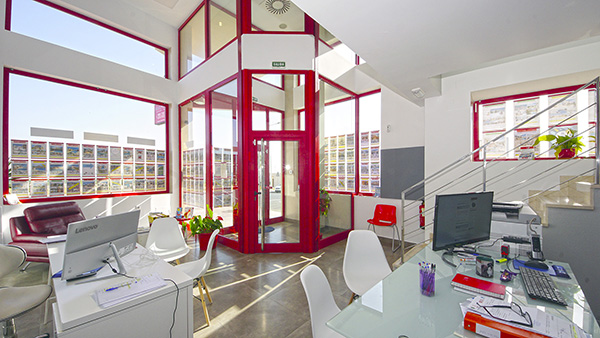 Details

Category: Villas Fox Blog
Hits: 423
June was another great month for Villas Fox, making lots of clients happy with successful completions of their sales and purchases at the notary. Are you thinking about selling YOUR Spanish property? Make sure your property is professionally presented and showcased to a wide international audience by engaging our services! Call the Villas
San Miguel Property - Villas Fox team today or pop into our office for a chat. We speak English, Spanish and French and are open Monday - Friday 9am - 6pm. Calle Pablo Picasso 9, San Miguel de Salinas (between the Masymas supermarket and Repsol petrol station). This email address is being protected from spambots. You need JavaScript enabled to view it. (+34 965 720 198). Register of Valencian Region Property Agents licence number RAICV 0280. We look forward to meeting you!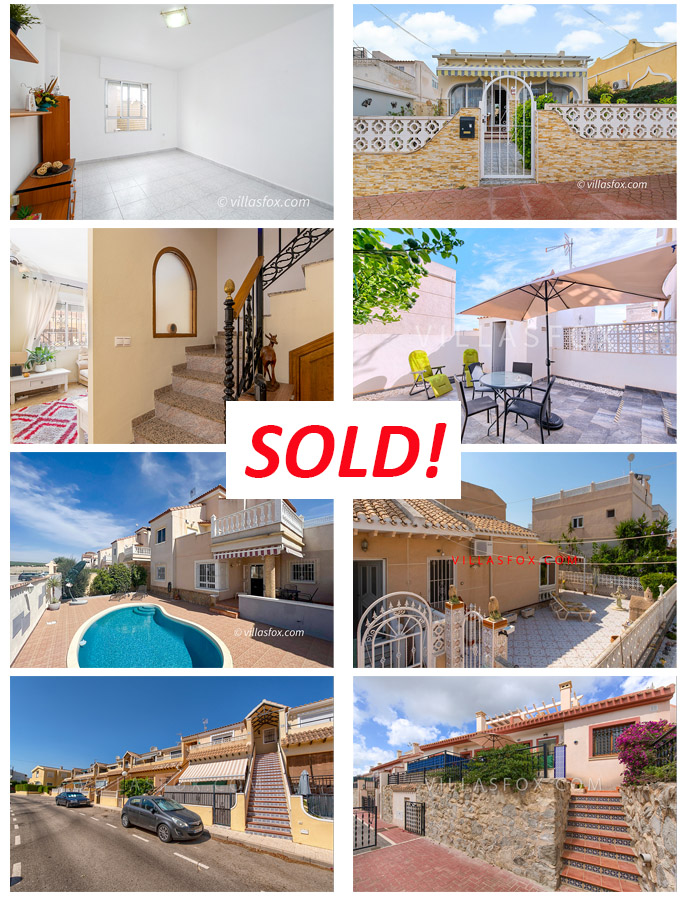 Details

Category: Villas Fox Blog
Hits: 1527
We are delighted that our application to be on the official register of estate agents in the Valencian region has been accepted and confirmed! There are various requirements, qualifications and insurance policies that you need in order to be on the register, and it will soon be compulsory. These new regulations are to increase consumer protection for clients buying and selling properties in our region. Our registration number is RAICV 0280, and you can consult the list of all registered agents in the Alicante province by clicking here.