Owners updates
Details

Category: Owners updates
Hits: 3620
Good morning to you all! You are receiving this because you are on our owners mailing list. If you´d rather not be on it, please let us know!
Despite the war in the Ukraine, which like most sane people we sincerely hope will come to a peaceful end very soon, we continue to be extremely busy (with 34 sales completed this year or due to complete this year already!!). We get the same impression from others that we speak to in the industry, and the latest graph of activity on one of the main portals we advertise on (Green-Acres) bears this out (see below).

Sorelle, Ollie and I decided that Villas Fox should make a donation to help the people in the Ukraine, and so last Thursday we sent 1,000 euros to the Cruz Roja (Red Cross), to help with their relief operations in the Ukraine. It´s the largest charity donation we have ever made, but we felt we had to do something in the face of such a massive (and unnecessary) humanitarian tragedy.
Keeping to the charity theme, I have accepted a role as "Embassador" to local charity Asociación Help Vega Baja, which sounds very grand, but just means we will continue to support them wherever we can, and promote them strongly using our various social media platforms etc. Please, no more Ferrero Rocher jokes!! If you don´t know about this fabulous charity, take a look at their website (www.helpvegabaja.com) or Facebook page (https://www.facebook.com/helpvegabaja). If you are in Spain at the moment, they have a car treasure hunt coming up which you can read about at https://www.facebook.com/events/514766643303774
Since I last messaged, we have spent a lot of time moving the website over to a new template (the old one is no longer supported so we didn´t have much choice!). However, we feel the new design is a lot brighter, modern and easier to use. We hope you think so too! Check it out at https://www.villasfox.com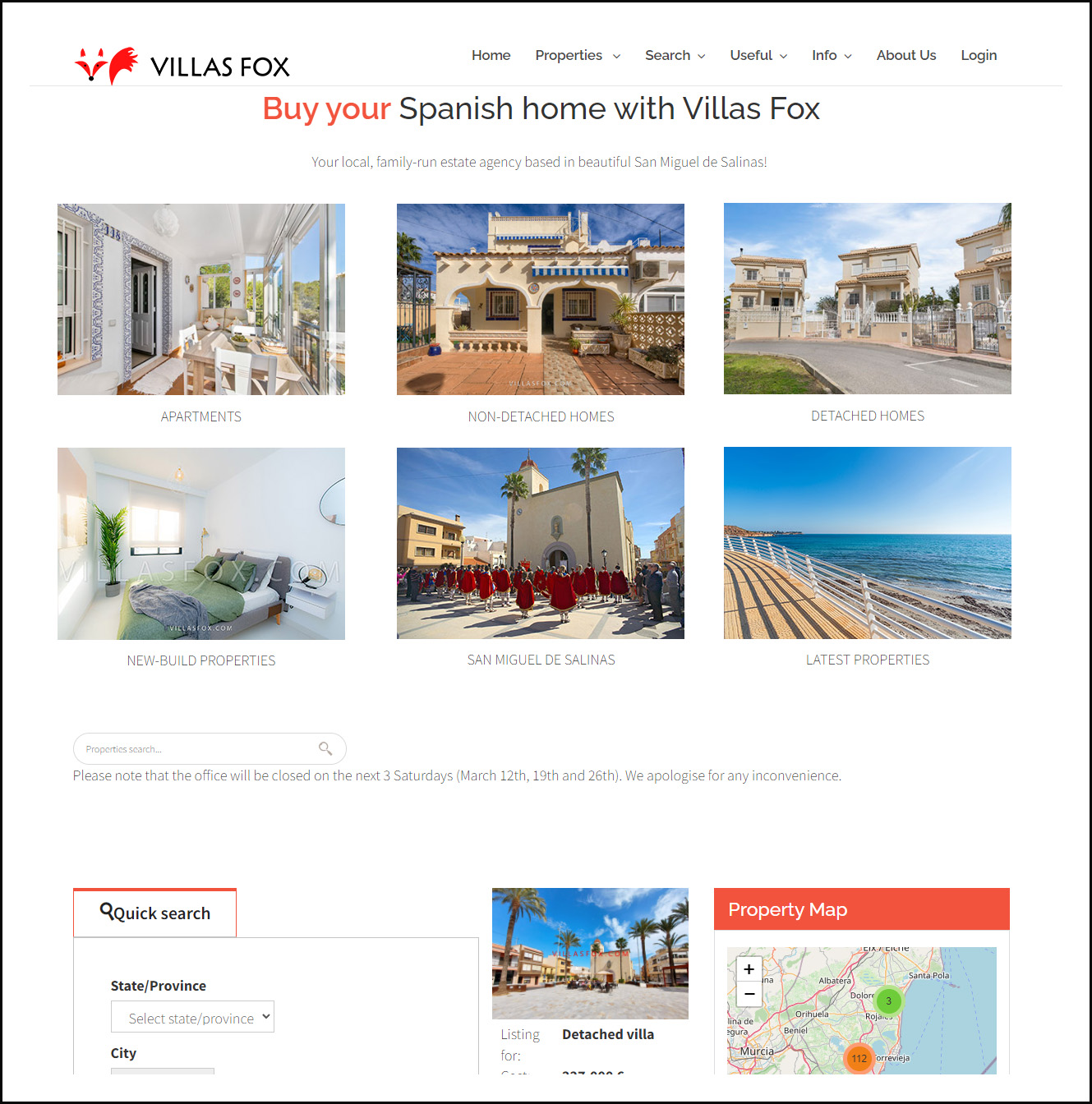 As far as marketing goes, we have increased our marketing budget on Facebook ads, and also Google Ads, and taken out a new billboard, and re-designed the original one (we now have two on the San Miguel de Salinas ring road, facing opposite directions - see below).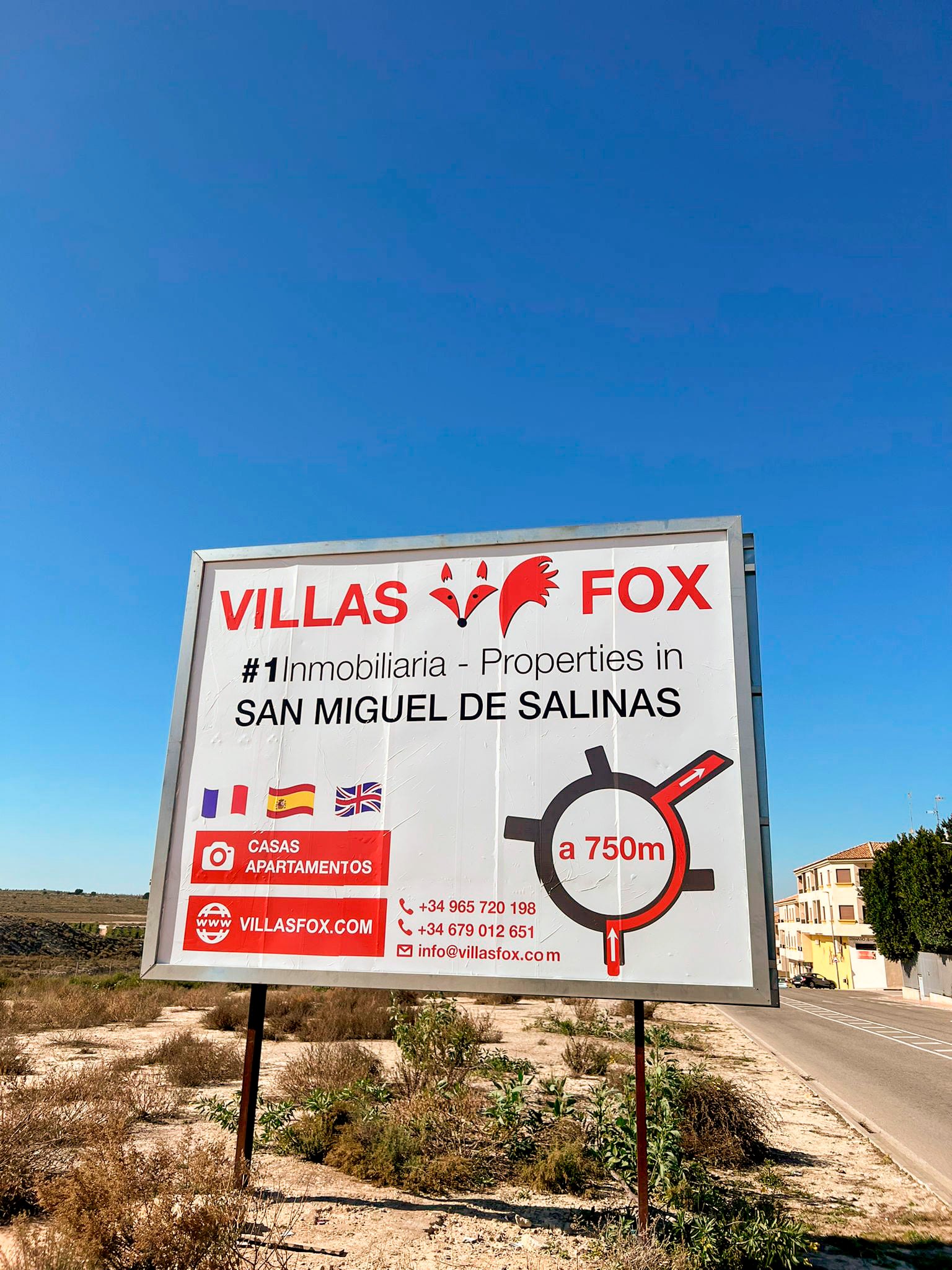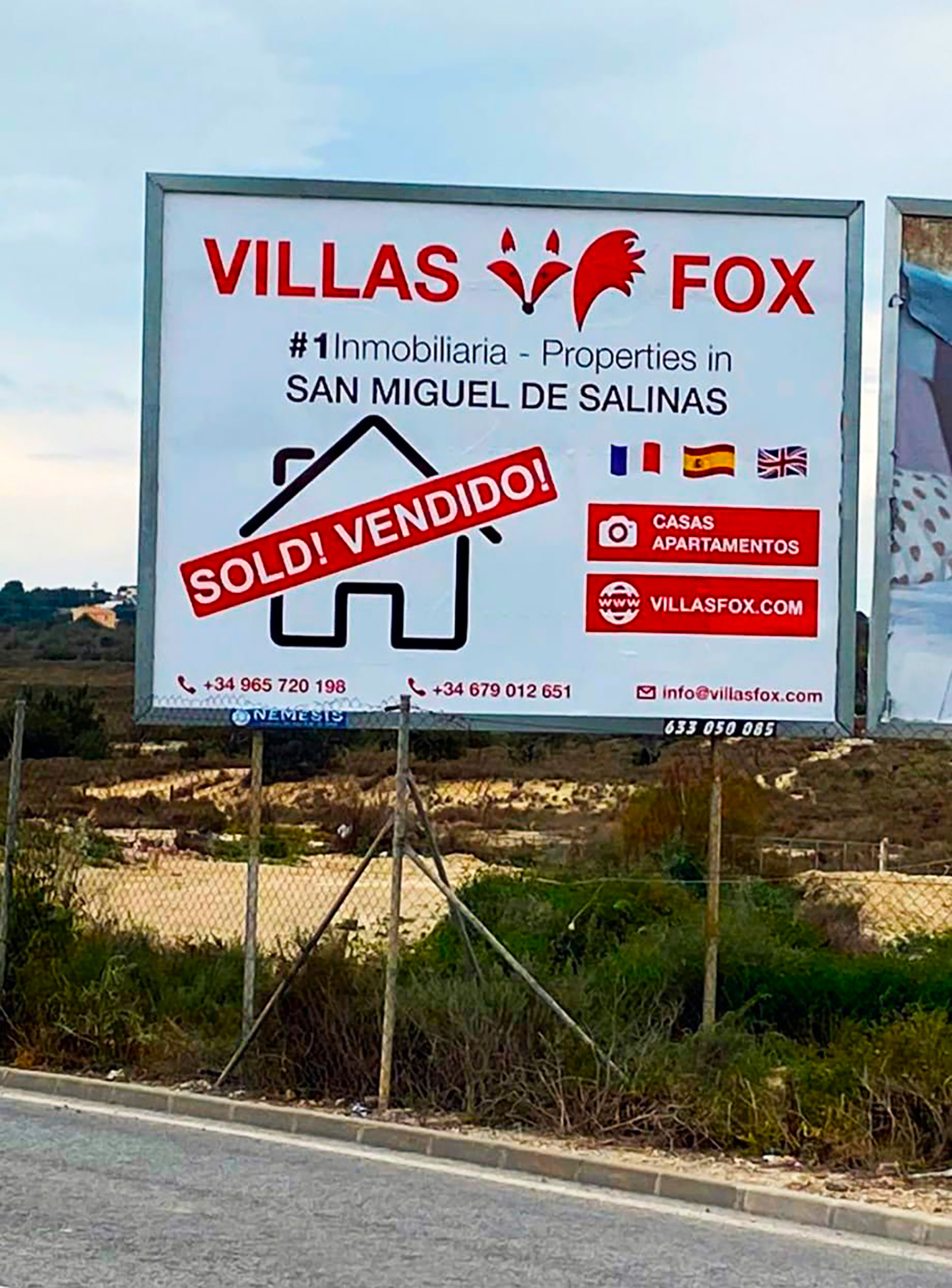 We also did an in-depth analysis of the results we get from all the portals which we advertise on, which showed us that one of our most expensive portals was delivering the least results, so we have dropped it and are now trialling our properties on a new one (www.pisos.com).
There seems to be a definite swing away from traditional British sites, and we are now getting a much higher proportion of enquiries from Belgian, French, Spanish and other non-British nationalities, so we are adjusting our marketing accordingly. A large proportion of our viewings are now being conducted in French and Spanish, but of course the English still comes in handy from time to time!
That´s all for now. Keep safe and if you have any questions about how we are marketing your property, then as always, please don´t hesitate to contact us. Very best regards, Andy, Sorelle & Ollie.